Have you been affected by COVID-19 and need resources?
Contact your local COVID Care Resource Coordinator for more information!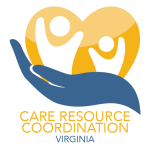 Noelle Stenson
Phone: 804-835-3790
Want more information about Care Resource Coordination?
Central Virginia - We want YOUR feedback!  We are gauging feedback from the community on interest in COVID-19 support groups and COVID-19 related resources.  Please fill out our survey if you have been impacted by COVID-19 and are seeking support and/or resources.