Community Health Assessment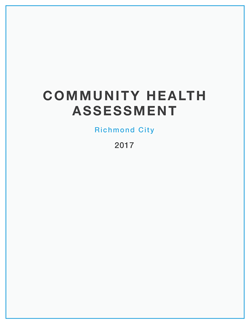 The Richmond City Health District engaged community partners to assess the current state of Richmond residents' health in pursuit of accomplishing our mission to "promote healthy living, protect the environment, prevent disease, and prepare the community for disasters."
View the 2017 Richmond City Community Health Assessment (PDF)
District Health Statistics Report
These data charts provide a snapshot of comparative data for the City of Richmond and State of Virginia for certain public health issues. Of particular concern are STI rates, which suggest a dramatic increase of early syphilis cases in the City of Richmond. Another dramatic increase is reflected by the opioid data chart, which shows fentanyl and/or heroin overdose mortality rates. Sharing this data helps raise awareness of some of the multiple factors which impact the health of our community.
View the most recent District Health Statistics Report (PDF)
BeHealthyRVA is a web-based data repository of population health data, evidence-based practices, and information about health resources in the Greater Metro Richmond and Northern Neck regions.
Annual Reports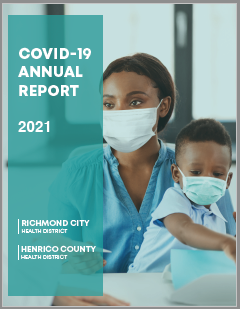 The Richmond City Health District (RCHD) provides a comprehensive set of public health programs and services for Richmond City. RCHD efforts include clinical, field and community-based efforts in the area of reproductive health, communicable disease control, various categorical public health programs, environmental health, and disaster preparedness and response.
Read the FY 2021 Annual Report
VIRGINIA HEALTH
OPPORTUNITY INDEX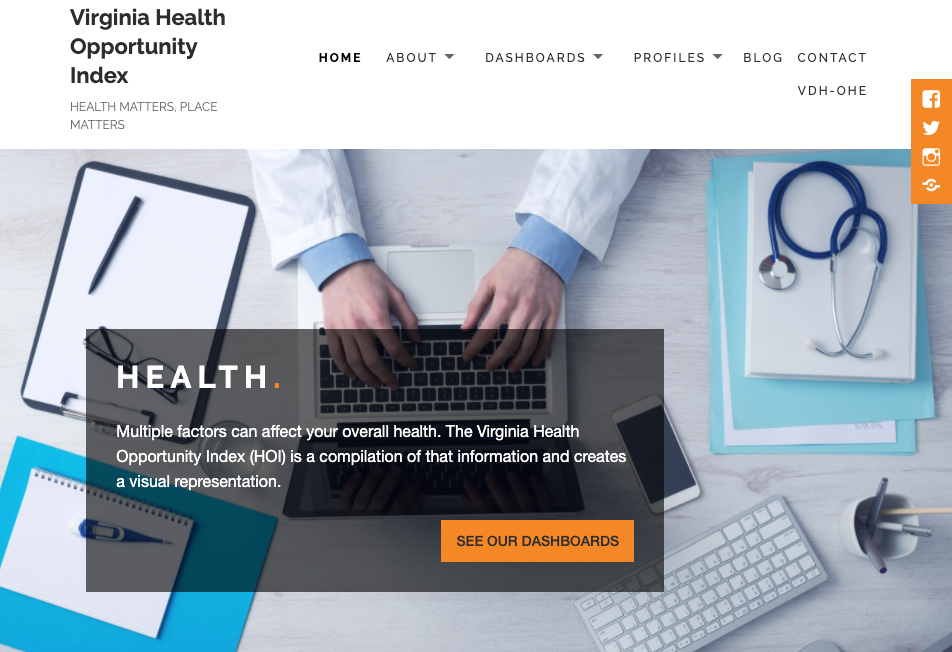 The Virginia Health Opportunity Index (HOI) is an online mapping tool of community health influences that allows advocates, citizens and providers to view the many factors that affect health across the Commonwealth.