Find a pharmacy near you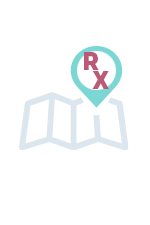 Use the vaccines.gov website to find nearby pharmacies that offer the COVID-19 vaccine. Please use a 25-mile radius when searching for appointments so you find all available vaccination opportunities near you.
Walk up to an RHHD-hosted event!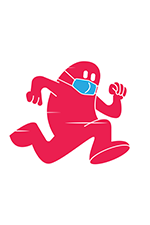 Schedule online or by phone
Eligible residents can either schedule a vaccination at one of the Health District's vaccination events on the VASE+ website or by calling our call center at (804) 205-3501, Monday through Friday, 8 am-5 pm. For booster shots, please be sure to check the eligibility requirements before making an appointment.
DOSES ON DEMAND!
Do you have difficulties...
• Finding time to visit a pharmacy or doctor?
• Getting out of the house?
• Moving around a vaccination center?
Don't worry, our Doses on Demand program will come to you!
Call the RHHD call center at (804) 205-3501 if you are interested in receiving the vaccine at home. We will contact you in about two weeks to help you create a plan to receive the COVID vaccine!
Vaccines will be billed to patients' insurance or provided free-of-charge for patients without insurance.
SEARCH FOR YOUR VACCINATION RECORD
When can I register to get the vaccine?
RIGHT NOW! Anyone aged 6 months and older can register for a vaccination appointment. If you or someone you know is unable to register, call (804) 205-3501 and a representative can help you through the process. Help is available in English and Spanish.
I am registered for an appointment, but I might need help with transportation to get to my vaccine appointment.
We have partnered with organizations to provide a limited number of door-to-door trips to vaccination appointments scheduled by a Certified Community Health Worker. Our call center (804-205-3501) can add you to a waiting list to be contacted by a Community Health Worker as their capacity allows. You should also make other arrangements to get to your vaccination appointment.
City of Richmond residents can call the Office of Aging and Disabilities at 804-646-3054 to coordinate transportation.
Senior Connections also provides rides and can be reached at 804-343-3000.
I'm worried about safety. Is the vaccine really safe for people of color or older people?
All of the vaccines that have received Emergency Use Authorization from the FDA are very safe and effective. The vaccine has been tested on over 80,000 people in the U.S. (of all ages, races, and ethnicities) and has been given safely to over 60,000,000 people in the U.S.
Is the vaccine being fairly distributed?
We are working hard to make sure that the vaccine is being distributed fairly. We have a mobile unit that brings the vaccine to underserved communities, and we have partnered with local community organizations to give vaccines to disabled people, homeless people, and people who speak languages other than English. We are holding pop-up clinics in communities where residents may have limited access to the technology or transportation they need to register for and receive the vaccine.
Which vaccine should I get?
The right vaccine is whichever vaccine you have access to first! Vaccination protects you and those around you. Delaying vaccination delays that protection and makes the pandemic last longer. No vaccine offers perfect immunity from symptomatic illness, but Moderna, Pfizer, and Johnson & Johnson COVID-19 vaccines ALL prevent severe disease that leads to hospitalization and death, so on the very low chance you were to get sick after vaccination, you would still be protected from the worst consequences of COVID-19. By being vaccinated, you are protecting yourself and your loved ones, as well as participating in the solution for the whole world.
Watch Dr. Winn answer questions about the Johnson & Johnson vaccine and equity.
I'm confused about HOW to get the vaccine.
If you need help understanding the ways to get a vaccine, call our local call center at (804) 205-3501 or email us at RHHDvax@vdh.virginia.gov
Questions? Email: RHHDvax@vdh.virginia.gov
Vaccine Contact Info for Surrounding Health Districts
Here is the contact info for each of the surrounding health districts. Call Centers will have the most up-to-date info on their district's vaccine process but may have trouble taking calls as there is a high call volume right now. There will also be a delay in responses to these inquiries, as thousands of people continue to submit them, but we are working hard to reach everyone and will be contacting anyone that completes the survey at some point.
Need help finding resources?
Call (804) 205-3500 or 211
Follow us, stay informed, and tag your posts with #StayHomeRVA and #RVAStrong.