The Centers for Disease Control and Prevention recommends that everyone aged six months or older should receive an updated 2023–2024 COVID-19 vaccine. People previously vaccinated for COVID-19 can receive the vaccine at least 2 months after their last dose, and providers can check the Virginia Immunization Information System (VIIS) to confirm a patient's vaccine history.
To schedule a COVID-19 vaccination appointment at an RHHD clinic, please call (804) 205-3501.
Can't make one of our Clinics? Find a pharmacy near you!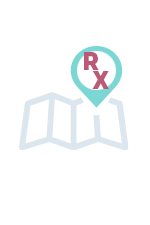 Use the vaccines.gov website to find nearby pharmacies that offer the COVID-19 vaccine. Please use a 25-mile radius when searching for appointments so you find all available vaccination opportunities near you.
SEARCH FOR YOUR VACCINATION RECORD
Crater Health District (cities of Emporia, Hopewell and Petersburg and the counties of Dinwiddie,  Greensville, Prince George, Surry, and Sussex):
Phone: 804-862-8989
Email: CraterCOVID19Vaccination@vdh.virginia.gov