STI Clinical Services
STI clinics occur Monday morning and afternoon, Wednesday afternoon, and Friday morning and afternoon. You can make a same-day STI appointment by calling (804) 482-5500 on Mondays and Fridays between 8:00 AM-12:00 PM. Appointments are on a first-come first-serve basis. There are no walk-in appointment slots available at this time. Continue to check the website for updates.
Resource centers are health clinics that offer STI screening and treatment, along with a variety of other services, available in public housing communities, Broad Rock Community Center, and Southwood Apartments. All services are offered to anyone and cost is sliding-scale based on financial availability. Please view our Resource Centers page to view availability and hours.
LOCATION
400 E. Cary Street, Richmond, VA 23219
Same-day STI Testing 
Call (804) 482-5500 on Mondays, Wednesdays, and Fridays between 8:00 am-12:00 pm to make a same-day testing appointment!
PrEP Program
PrEP (which stands for pre-exposure prophylaxis) is a daily medication that is highly effective at helping prevent HIV. Richmond City Health District operates a program to help Virginia residents have access to PrEP medication.  If you'd like to learn more about PrEP and see if it's right for you, fill out the "REQUEST INFO" form or contact the PrEP Coordinator at (804) 664-2125. Make sure to leave a voicemail and they will return your call within 2 business days. Learn more about PrEP.
At-Home HIV Test
Virginia Department of Health offers a free HIV home testing program for any man or transgender woman living in Virginia. In order to receive a test, click the button below to fill out a survey and have a confidential, discreetly packaged test kit sent to your house. For questions regarding this program, contact Bryan Collins at (804) 864-7948.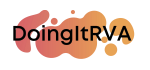 DoingItRVA is a coalition of nonprofit, government, and private sector partners who come together to support the community through collaborative efforts. The primary objectives of DoingItRVA are to coordinate the prevention and treatment of HIV and other STIs in Richmond, as well as provide education on sexual health and wellness.
Need help finding resources?
Call (804) 205-3500 or 211
Follow us, stay informed, and tag your posts with #StayHomeRVA and #RVAStrong.