The 41st Annual Virginia EMS Symposium!



"An Education for Life"
#VaEMS2021

November 3–7, 2021
Norfolk, Virginia
Norfolk Waterside Marriott
Sheraton Norfolk Waterside
Hilton Norfolk The Main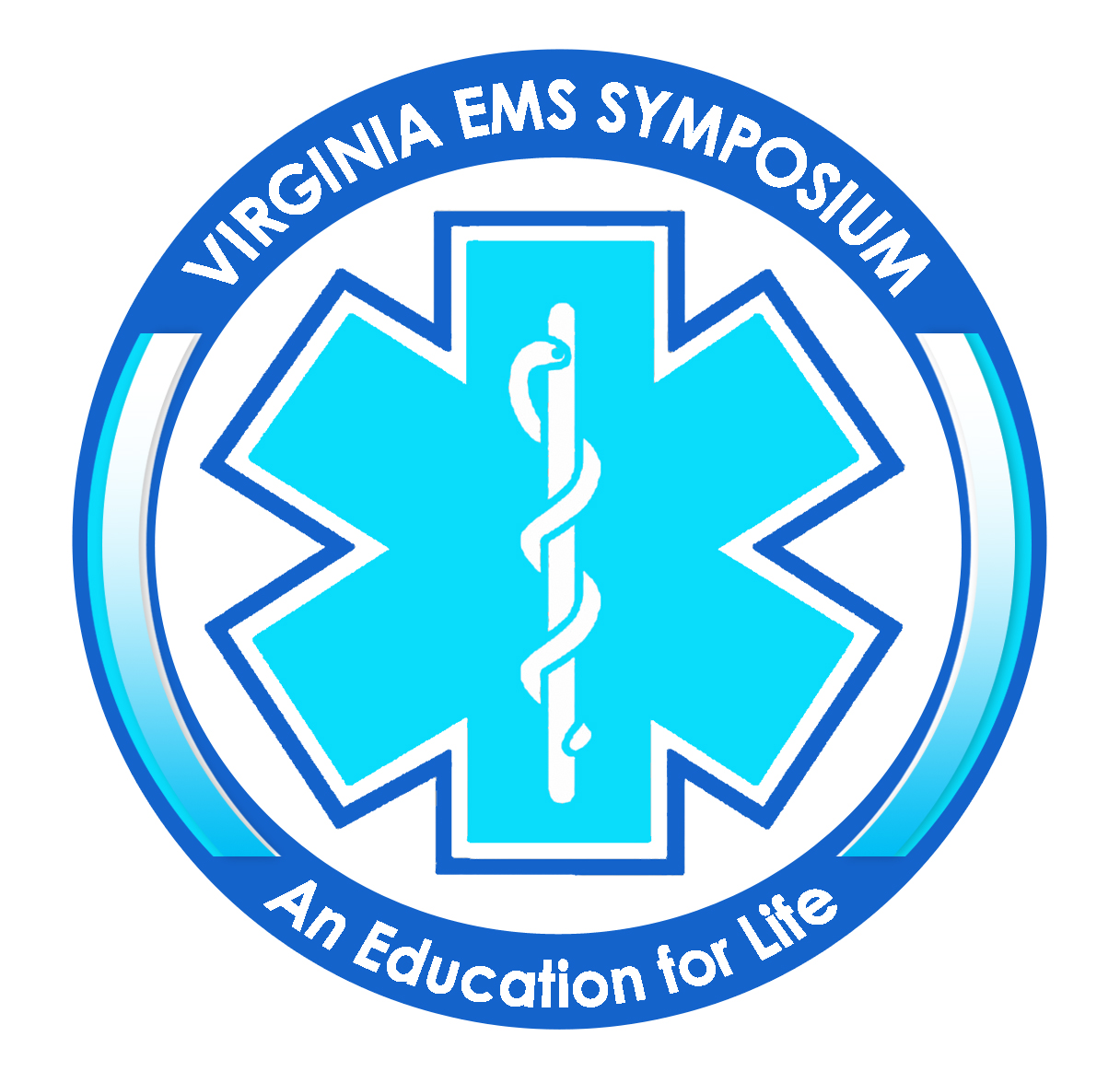 The International Board of Specialty Certification will be offering mobile exam delivery in conjunction with the Virginia EMS Symposium. All IBSC exams – including the new DICO-C certification – will be offered Saturday, November 6th from 0800-1200. Register for the exam at www.IBSCertifications.org – the deadline to register for this exam is Friday, October 22, 2021.
---
Save the Date for Future EMS Symposiums!
Nov. 9-13, 2022 | Nov. 8-12, 2023
The Virginia EMS Symposium is one of the largest and most comprehensive EMS training events in the country! This five-day training event helps EMS providers fulfill their continuing education needs, with more than 300 classes and various course tracks. These courses are also applicable for nurses and physicians.
Safety Guidelines - Please review the following safety guidelines that will be in place for all Virginia EMS Symposium attendees to follow.
Registration - Registration for the 2021 Virginia EMS Symposium is CLOSED. You can log into your online account to view or print your schedule and make changes to your banquet ticket information.
Thank you to Our 2021 Sponsors! - A huge thank you to all our incredibly generous sponsors who helped to make this year's Symposium possible. We are grateful for their sponsorship and their support means the world to us. Sponsorship opportunities for 2021 are closed. If you are interested in information, please email sponsorships@vaems.org and information will be provided to you once it is available. In order to make the Virginia EMS Symposium program successful and to keep costs low for our EMS providers, we need your support!
General Information - Information on registration, lodging, parking, important policies and more!
Continuing Education Information - Information on available continuing education credits at this year's symposium. 
Downloads - Download all files, including the On-Site Guide, Course Catalog, paper registration and forms for the 2021 Virginia EMS Symposium.
Symposium Courses - A searchable listing of courses by day and time including descriptions and CE credit information.
Exhibit Hall Information - Information on exhibit hall hours and a listing of vendors.
Symposium Faculty - Faculty members for the 2021 Virginia EMS Symposium.
Symposium Committees - Listing of the symposium Program and Steering Committees.
Special Events - On-site event information at this year's symposium.
Getting to Norfolk

Norfolk Waterside Marriott
235 East Main Street
Norfolk, VA 23510
Directions >>

Course Presentations:

2022 Virginia EMS Symposium Call for Presentations is OPEN- Please note that due to costs, all out of state speakers are expected to present a minimum of four 1 hour classes or the equivalent.  Virginia speakers should expect to do two classes at a minimum.